Midnight Pacific Studio is a one woman show, brought to you by artist Stacey Mairs
Greetings, and welcome to my little corner of the internet. I have been so many things in this lifetime, but the one thing that I have ALWAYS been is an artist.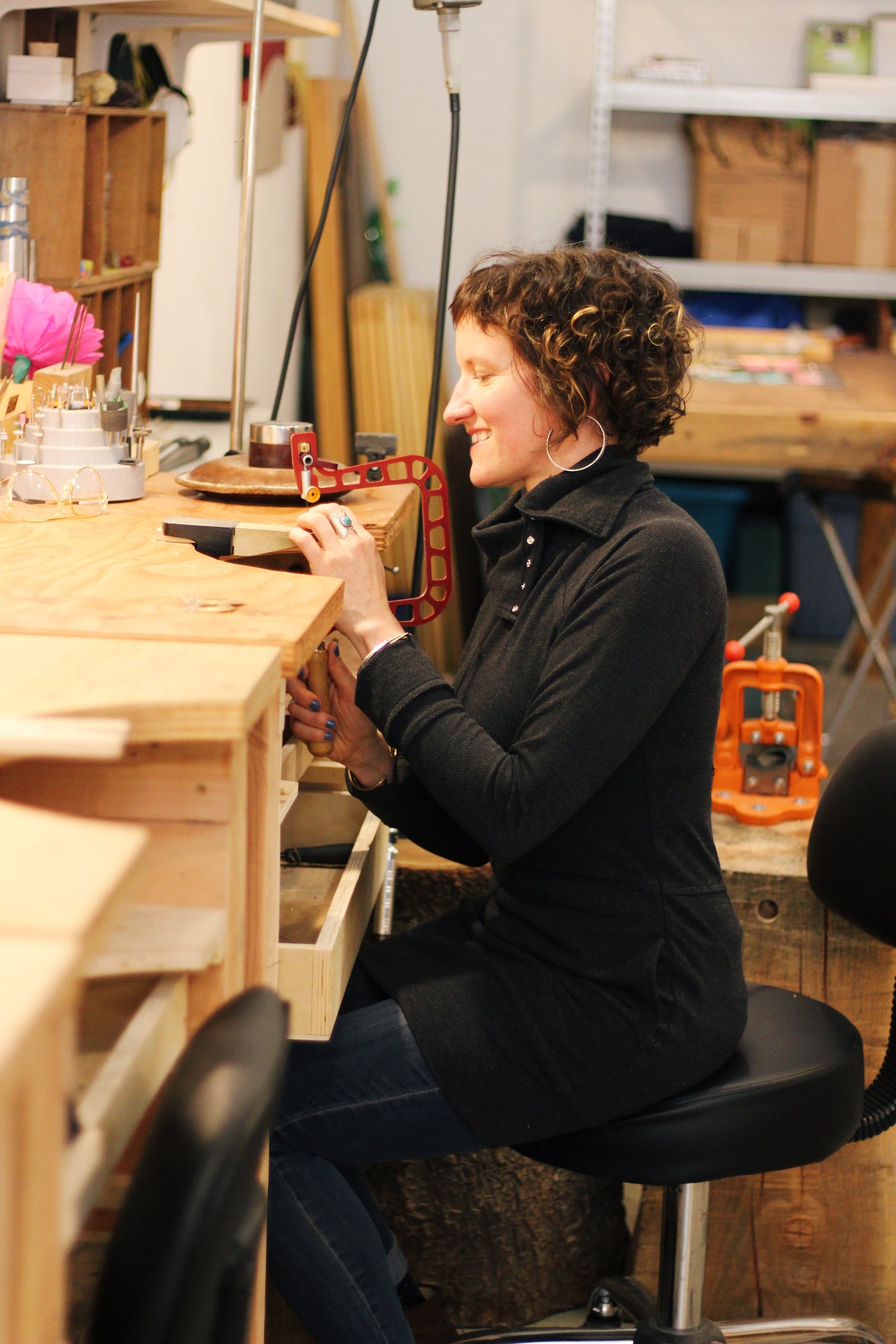 I can remember being completely focused on the details of an elaborate still life painting as a third grader, and obsessing for hours about the perfect gradient of pencil shading for a self-portrait in high school. Then when I went to art school, I majored in ceramics and learned all sorts of new three dimensional details and the considerations of form and function.
I created Midnight Pacific Studio in 2012. At that time I was making functional pottery, which then led to porcelain jewelry, and ultimately to my first beginner metalsmithing class in the summer of 2014.
From that first moment of working with metal I felt that I had finally found the medium that would keep me coming back for more. After spending many years as a ceramic artist, carpenter, and woodworker, I was able to easily transfer those skills to my new love of metal work and jewelry. It felt like the most natural next step in the development of my work. My hammered textures and use of rivets are clear influences from my previous skills. 
I attended Massachusetts College of Art with a ceramics major before moving to Portland Oregon in 2006. After 15 years of living in Portland I relocated to Garibaldi, a tiny fishing town on the Oregon coast. In January of 2021 I moved my personal jewelry production to a small home studio while keeping my beautiful Portland studio available for teaching workshops on the weekends.
All Midnight Pacific Jewelry is hand-fabricated at my home studio in Garibaldi Oregon. I use sterling silver, brass, gold, beach stones and gemstones in my designs. Hand-hammered textures and mixed metals are used to highlight the fabrication process, and emphasize the careful details of craftsmanship. Inspiration is drawn from natural landscapes and textures, as well as ancient cultures and designs.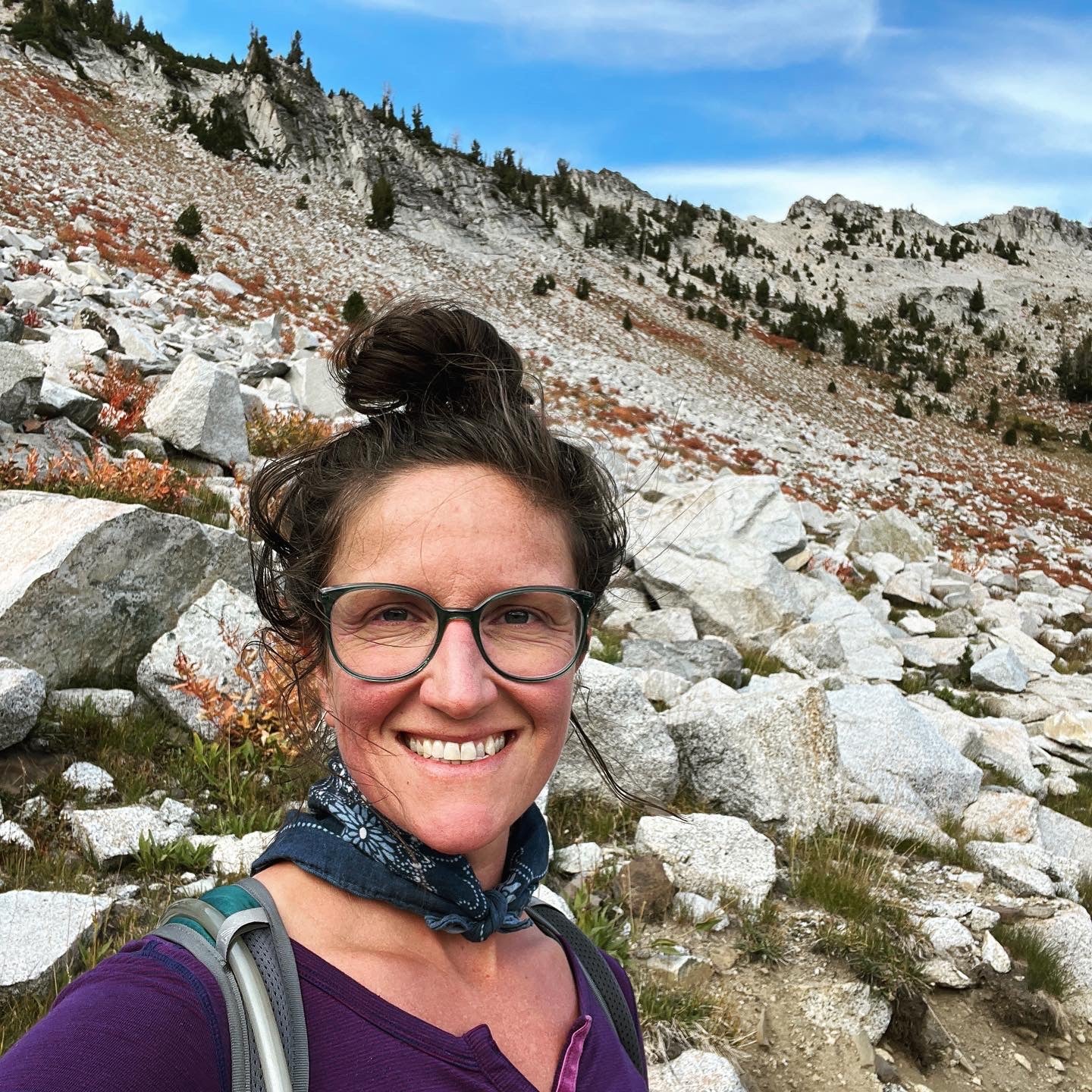 When I am not hammering away in the studio I am usually checking out the surf report and trying to get out in the waves as often as I can. After all, my love of surfing is where the name "Midnight Pacific Studio" came from. The name was inspired by many nights spent camping on the Oregon coast for surfing adventures.
I can also be found at the beach with my dog Lucy, picking up endless beach stones and looking for that perfect piece of driftwood, (you know the one). A yearly backpacking trip in Eastern Oregon and a little bit of mountain biking are also on the list. Despite my ambitious work ethic, another outdoor adventure or stint of traveling is always on the horizon. 
LET'S STAY CONNECTED!
Take 15% off your first jewelry order when you sign up.